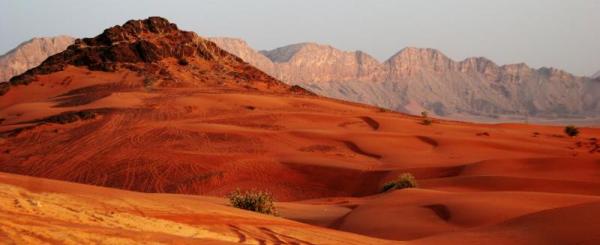 THE TEST OF SINCERITY
When things are on an even keel or on a comfortable and predictable plateau, it is not difficult to be on the path of obedience. However, once in a while, Allah shakes up your life to test your sincerity to Him. Those in a state of obedience to Allah will accept that what Allah has ordained is the best for them, and those whose sincerity is shaky, will struggle to cope with the tests.
Trials in life are inevitable, and as believers, we must be prepared for our faith to be tested. These can be in the form of calamities or with the loss of things which are precious and beloved to us. Surah Al Baqarah at 2:155 makes specific mention of things that we will be tested with: "fear and hunger and a loss of wealth and lives and fruits [of your labour]."
Hence, the Qur'an pinpoints our most basic instincts and emotions which lie at our primal core: fear, which denotes the absence of security; hunger, which denotes the inability to satisfy our most basic needs for physical survival; and the loss of our general material needs, including the people around us.
The Path of the Believer
What should we do when things do not go that well?
The solution is simple, for Verse 2:155 of Surat Al Baqarah concludes "… but give good tidings to the patient."
Hence, the Qur'an has already told us the attitude to adopt when hardship falls upon us. With patience, we have demonstrated that our love of and trust in Allah outstrips the love of the things the loss of which we suffered.
What does this mean? An obedient person accepts that nothing, absolutely nothing, happens without the will of Allah. When there is any change in circumstance or any event that disrupts the equilibrium, they do not become unbalanced or get upset about the changes, but rather, they accept the changes with patience and trust in Allah.
This does not mean that believers are defeatists or losers in life. It simply means they recognize that when certain uncontrollable events happen, the best course of action is to accept such changes calmly. Despite the external hardships, their inner tranquility and emotional and psychological ability to deal with events remain intact.
If our faith in Allah is weak, it seems that this state of mind requires a superhuman effort. However this is not the case at all. It is simply a matter of letting go, and submitting our will to Allah's Will. We give priority to Allah's plans instead of our personal ones. It requires a simple shift of control – to transfer the trust and reliance that we have in ourselves, abilities and possessions; our dependence on our money and status; our reliance on the people around us – to trust, dependence and reliance in Allah alone.
Faith and love in Allah is such a beautiful thing. With the passing of every test comes rewards, both tangible and intangible, in this world and in the hereafter. All tests by Allah elevate us to a higher level in His eyes, but only if we pass them.
Hence, we can either get upset, question, analyse, refuse to accept undesirable events … we can weep bitter tears, complain, shake our fists in anger – but all these misguided emotions, desires and confusions will not help us in any constructive way.
On the other hand, we can submit to the will of Allah, because we know that there is a higher power which has caused these events to occur. Allah is the best Planner, and we are optimistic that whatever has happened, was the best for us.
If we adopt this conviction, we are effectively entrusting the burden of our fate to Him. We will have confidence that the same God who has taken care of us all our lives, will take care of us through our difficult moments. If we pass the test and exercise patience and gratitude in adversity, He will eventually reward us with something even better to compensate our obedience and trust in Him.
Indeed, in time the believer will come to understand how wonderful a gift Allah has bestowed upon us by not only providing us with this facility, but also in rewarding us for doing so.